Incorporate QR Codes into Your Order Fulfillment Process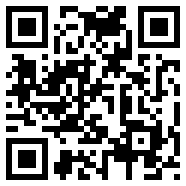 Quick response (QR) codes are becoming a major mobile marketing tool. This matrix barcode, which started out as a tracking device, is now used by marketing teams and catalogers to complement their static media campaigns with specific landing pages, video and audio clips, and more. Statistics show that the 'scanable' population is growing, too – 14 million mobile users in the United States scanned QR codes in July 2011 alone, according to data from comScore.  Now, retailers can use QR codes to educate customers and create a unique brand experience, starting right from the order fulfillment experience. The key is in harnessing the power of the code the right way.
Make it Count -You need to offer your client something beyond traditional media. Don't use a QR code to simply lead your customer to your homepage (just a hunch, but I'm pretty sure that if they've purchased from you, they are already aware of your online presence). Give them new ways to use the code that incentivizes them to buy more. For instance, plan a QR code campaign where customers scan the code from a package insert included during the pick and pack process which takes them to a special landing page. Stuff the landing page with something new – a silly video of someone using the product, a promotional offer, or a coupon code for his next purchase. 
Make it Compatible -Nothing irks a mobile user more than data that is incompatible with their device. Your customers are using their mobile scanners because they want to access their content on the go; therefore, scrolling, re-loading, and buffering will drive them away. Create pages which are light on graphics (saves downloading time), mobile optimized, interactive, and easy to navigate.
Make it Move Forward -Once you have directed your customer to a page or microsite with specific content, always leave the door open for them to navigate towards more information. Add a clickable link which will re-direct them to your homepage, storefront, or a mobile-optimized product list. You can also make the code into a social adventure – for example, scanning their code adds their delivered package to a dynamic map of "Satisfied Customers" to which they can add their name, address, and a picture of them with their product. A fun application guarantees not only that they'll check back later, but that they'll also share your site with their friends.
QR codes are inexpensive to create and support – but to make them successful, it involves a well-planned and thorough campaign on the back end. With some collaboration from the merchandising, marketing, web design, and warehouse operations teams, you can soon be delighting customers with QR codes the minute their package arrives on their doorstep!